We are a Pawn Shop serving the Middle Georgia area. We have been in business for the last 30 years, proudly serving the community.  Our unparalleled service, competitive prices, and overall value are why our customers keep returning.  We look forward to your patronage.

We opened in 1986 with the hopes of being the best.  We've achieved our goal and are now proudly serving many repeat customers.  Our customers look to us for great quality and incredible service.  We try to deliver on these expectations every time. 

We believe that your satisfaction should be guaranteed. 

                        Wellston Pawn Inc.

                                            2000 Moody Rd.

Warner Robins, Ga. 31088

Phone: (478) 922-4549

Fax: (478) 922-8566
wellstons@hotmail.com

Operating Hours:

Monday - Friday 9:00AM to 6:00PM
Saturday 9:00AM to 2:00PM

We offer loans on items of value. On site jewelry repair. We have many items for sale including jewelry, firearms, tools, electronics, and much more. You are sure to find something for yourself or that special someone.  Let us make you a deal on a quality item.

We are currently selling our Solid Gold jewelry at $1.00 per gram over scrap.

Sell us your unwanted and broken jewelry.

Now offering the latest in jewelry repair with Micro- laser welding technology. We can make repairs on just about anything. Including gold, sterling, some costume jewelry, eyeglasses, and more...

  Be sure to click the links to our Ebay store and our featured items. Select one of our many items listed at a great deal! Local pick ups are always welcomed on all online purchases...

If you are in the market for a specific item, just give us a call. Too far of a drive? No problem. We will be happy to assist you with your purchase through our online sales.

  *Firearms sales must comply with all local, state, and federal regulations.

  Find us on
Twitter
( WellstonPawnInc )
Turn your Gold into Cash!!!!!!! to add text.

Don't be fooled by television and event shows. We pay top dollar every day. We also report tracking information to Law enforcement on all transactions.

**Burglary Victim Help List**

Pawnshops Are Required To Report Every Pawn Or Purchase Transaction To Their Local Police Department.

These Police Reports Have Shown That Pawnshops Received Less Than One Tenth Of 1% Of The Items Reported Stolen Or Lost.

Where Should I Look?

Custom Jewelry Manufacturers

Used Appliance/Electronic Stores

Used Sporting Goods Stores

Police Property/Evidence Rooms

PawnShops Follow A Right To Privacy Act. If You Should See Your Missing Item In A Pawnshop, Contact Your Investigating Officer To Properly Reclaim Your Property. We Cannot Disclose Any Information Regarding An Item To A Private Citizen.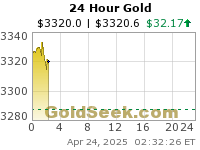 One of our favorite local restaurants

We Proudly Support  And Honor Our Armed Services, Veterans, And Those That Have Given Their All.

Wexler Insurance Agency is an Insurance Industry leader in Jewelers, Pawnbroker's, Check Cashers, and Fine Arts Insurance.

We Also Accept Coin, Sterling, And Fine Silver

   Now Offering "Wellston Bucks"

"Wellston Bucks" is a new customer appreciation program offered exclusively at

Wellston Pawn Inc. in Warner Robins, Ga.

Each time you make a purchase of  $20.00 or more, make a new pawn, redeem a pawned item, or make an interest payment, you will receive a "Wellston Buck".

Wellston Bucks are the same as Cash!

You may redeem your "Wellston Bucks" at any time on any purchase. You may use as many as you like. The choice is yours!